I would like to start a conversation around next-generation opensource core-banking.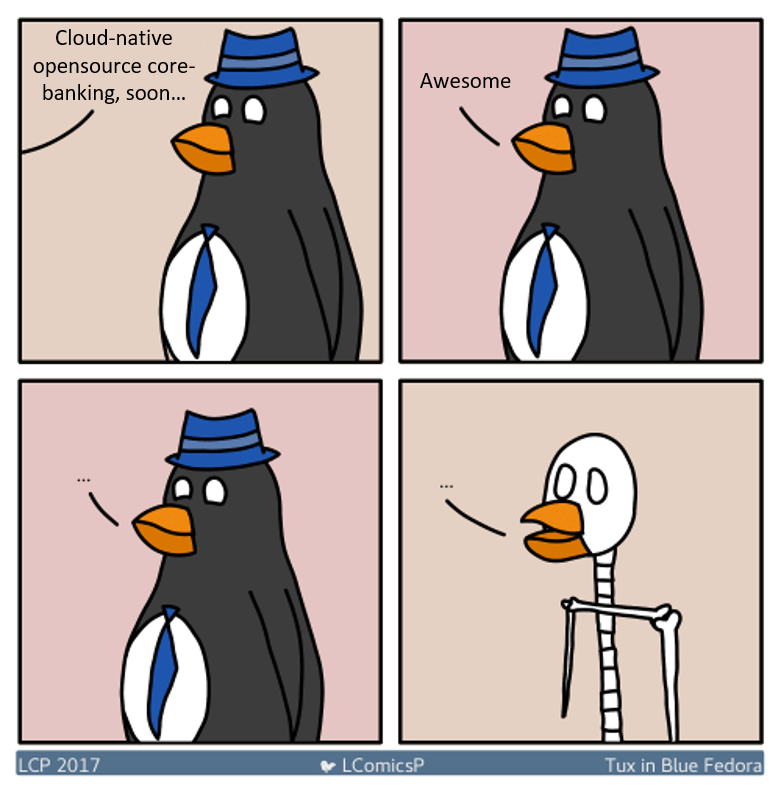 I have been following Mifos/Fineract for some years and have a few doubts:
the intended "new generation" Fineract CN (cloud-native) stagnated or from what I heard lost community support;
the community's focus is on Fineract 1.x and on micro-finance/micro-lending (not retail/universal regulated banking, or cloud-native banking);
the current codebase always requires a fork to implement it locally (at least the Mifos distribution from what I understood);
local implementations that have gone the extra mile to re-architect Fineract 1.x to an "enterprise ready" local "Fineract-like-CN" haven't merged back the improvements (hence point 1);
most of the implementors of Mifos/Fineract work mostly with a project/service business model, and less with a product perspective.
On the positive side, also from what I have heard, at least 2 (I think even 3) new generation cloud-native BaaS providers saw their roots and were based on Fineract 1.x (Mambu, MBank), but in both cases much had to be refactored, recoded, or replaced by new code, and again, not merged back.
I have not been able to find any other significant open source core-banking initiatives.
Then, on the other range of the spectrum there is Finos, that is focused on the incumbent banks world (the "big boys"), addressing domain specific cases with opensource, but no mention of core-banking in sight.
How accurate is my understanding?
What am I missing regarding Mifos/Fineract1.x?
What am I missing regarding Fineract CN?
Which other mature opensource core-banking is out there?
My beleif is that this sector is ripe for disruption thanks to the inroads the next-generation BaaS providers have done regarding cloud adoption, the breadth and depth of the opensource community that has also made major inroads in the banking industry, and the VC funding to back it... as I said, beyond serving micro-finance organizations, and tackling the challenges of neo banks, digital banks, fintechs, and even incumbent banks seeking to transform digitally.