COSS Weekly, Issue #32: June 6th, 2021 
Here's the thirty-second issue of COSS Weekly, the global commercial open source (COSS) company category newsletter, brought to you every Sunday afternoon (Pacific Time) by the team at OSS Capital, creators and stewards of COSS Community and Open Core Summit.



We deliver only the most fresh 😋 news from the previous week in COSS across: Funding, Content, Liquidity and $COSS (Public Markets).



Coming off an epic last week: A tale of two "big data" platforms... Cloudera, known for Hadoop (largely data at rest) and Confluent, known for Kafka (largely data in motion) have both reached significant milestones in their respective evolutions:



Confluent officially released their full S-1 to all and revealed they plan to go public on a $300M+ revenue run-rate, growing 50%+ YoY overall. 80%~ of that revenue is subscription licensed "on-prem" product sales, and 20%~ is Cloud/SaaS (growing 120%+ YoY).



We'll see how the public equity stock markets price Confluent overall, but based on current multiples, we suspect the world will soon be welcoming another public $10B+ COSS decacorn alongside MongoDB and Elastic! Note: Confluent opted for a traditional IPO listing instead of a SPAC or Direct Listing.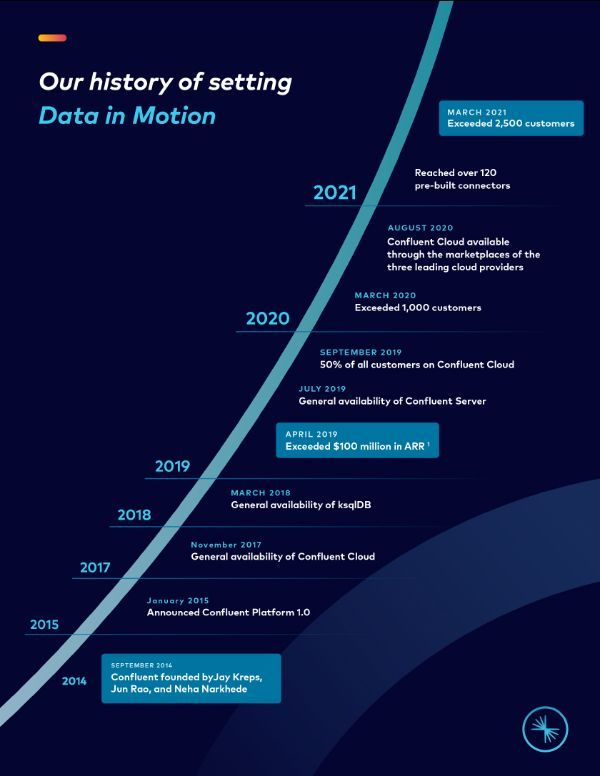 On the other end of the spectrum, Cloudera is being taken private on favorable price terms (to perhaps most investors except Intel) at a $5.3B price by KKR and CD&R. Public markets have not been kind to Cloudera since their mid 2017 IPO which initially priced the company at $2.5B~ where the price hovered (albeit in a highly volatile way) over the successive 3 years until recently. Over the same period, revenue grew consistently by over 400%!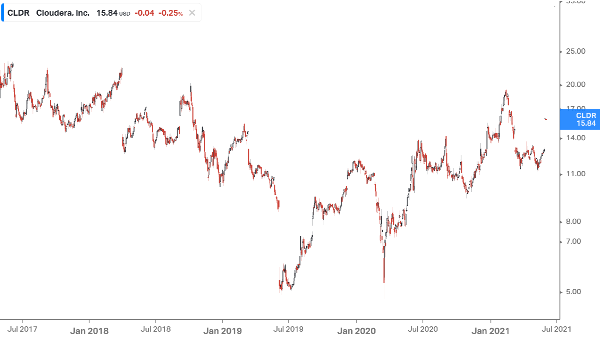 Last week we also celebrated Golioth, SignalWire and Stemma funding announcements of $37M+! 🔥

 

---

💰 COSS Funding: $37.3M
SignalWire, a cloud communications product company and also the creators of FreeSWITCH, announced their $30M Series B led by Prosperity7 (a venture arm of Saudi Aramco). Link   
Stemma, builders of data catalog tools, powered by Lyft's Amundsen, announced their $4.8M seed round led by Sequoia. Link  
---
📚 COSS Content
---
💸 COSS Liquidity (M&A + IPOs)
---
📊 $COSS - Public Markets
Confluent will be replacing Cloudera soon, so we will have a dozen public COSS companies.  
$COSS went UP last week by 2.4% 📈  
Latest $COSS markets snapshot below as of close on June 4th, 2021, courtesy of Koyfin: