COSS Weekly, Issue #37: July 11th, 2021
Here's the thirty-seventh issue of COSS Weekly, the global commercial open source (COSS) company category newsletter, brought to you every Sunday afternoon (Pacific Time) by the team at OSS Capital, creators and stewards of COSS Community and Open Core Summit.
We deliver only the most fresh 😋 news from the previous week in COSS across: Funding, Content, Liquidity and $COSS (Public Markets).
This week saw an update from Runa Capital on the fastest growing open-source startups (a.k.a. the ROSS Index), security funding for Opaque and r2c as well as an acquisition for cybersecurity provider Capsule8, and a Seed extension for Mapped's" digital twin for data infrastructure".
Plus discussions and updates from across the space!
---
💰 COSS Funding: $43M
---
📚 COSS Content
---
💸 COSS Liquidity (M&A + IPOs)
---
📊 $COSS - Public Markets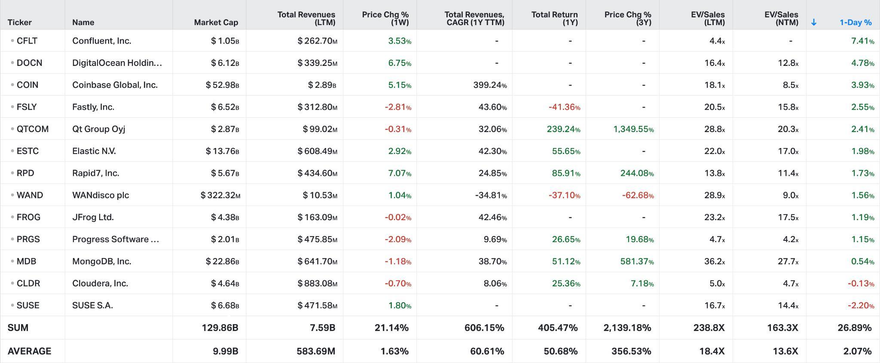 Corrections to Koyfin data:
- QTCOM market cap listed at $2.44B (Google)
- MDB market cap listed at $22.85B (Google)
- WAND market cap listed at $232.3M (Google)
- CLDR market cap listed at $4.58B (Google)
- SUSE market cap listed at $5.661B (Bloomberg)
- CFLT market cap listed at $11.56B (Google)
- PRGS market cap listed at $2.01B (Google)